Welcome Message From The Administration Supervisor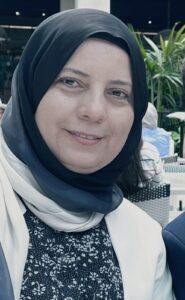 We are delighted that you are interested to learn more about The Martyr Asrar Al-Qabandi Bilingual School. Choosing us as partners in the education of your child is highly appreciated. We understand that finding the best school for your child is full of challenges. Therefore, we aim to support you in this process and to make the educational experience for your child and you as rewarding as possible.
The Admission and Registration department consists of qualified, bilingual staff who serve students from Kindergarten to Grade twelve. Their priority is to help both parents and students throughout their registration process in MAQBS, with the assurance of meeting all the requirements of the Ministry of Education and the accreditation standards.
We are dedicated and committed to providing a quality service to all families by answering their queries, we proudly consider ourselves as a part of the student's family and will always work for their benefit.
Please review the Admission section of the website for information regarding the admissions and registration process.
We invite you to have a tour of our school to see its campus and facilities.
We look forward to meeting you.
Kind regards,
Hayam Murtaja